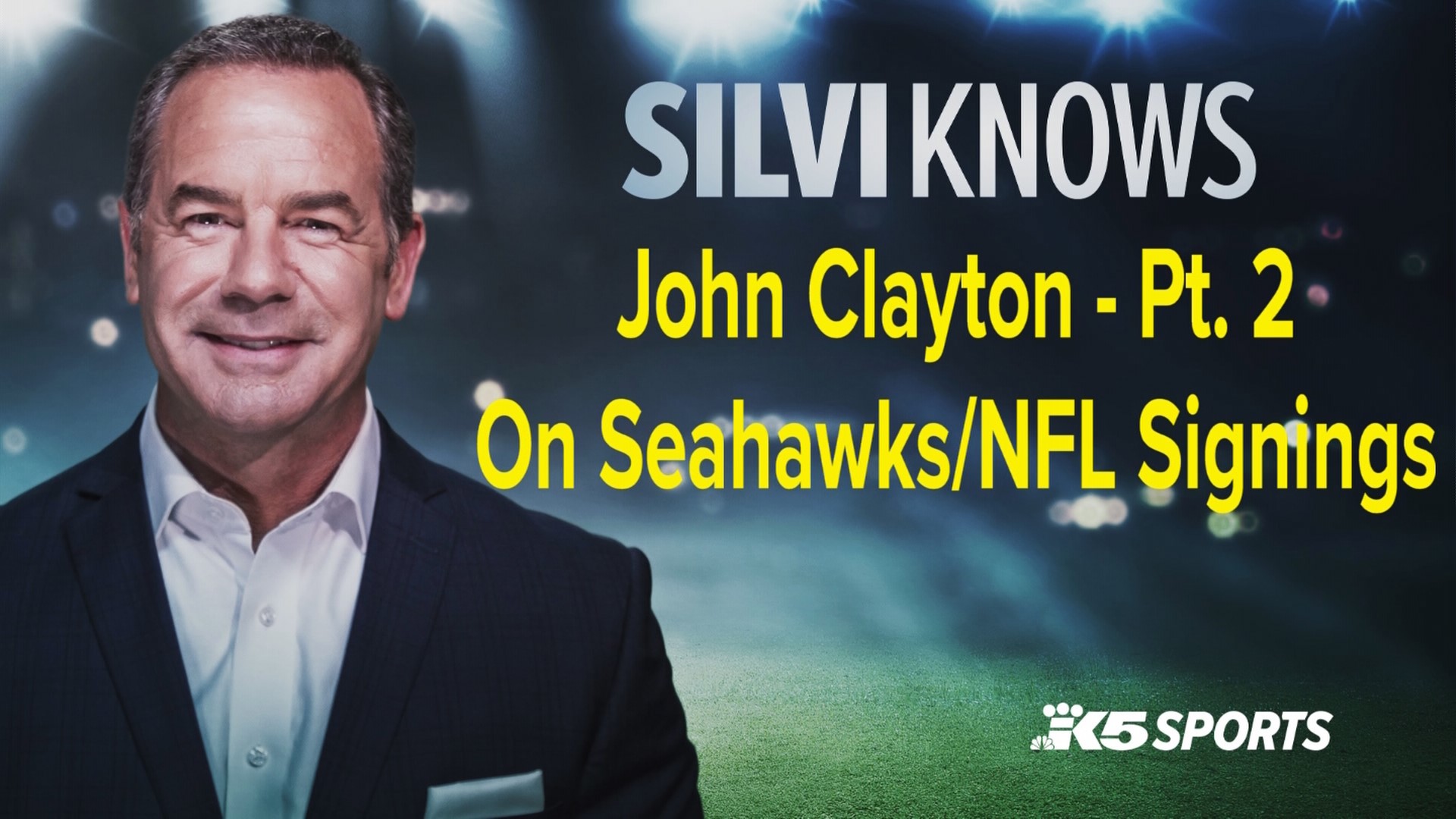 With all the NFL signings and the comings and goings of the Seahawks, we called on John Clayton for another week of analysis on the Silvi Knows podcast.
The Seahawks bring back a former first round pick in linebacker Bruce Irvin, which should bolster an already stacked linebacking corps. Clayton gives us his opinion of the Irvin signing right off the top of the podcast and follows that up with the latest on prized defensive end Jadeveon Clowney (2:30).
 The Hawks also signed former Steelers guard and center BJ Finney. Does that make current center Justin Britt expendable (620) and are the Hawks looking for a running back (9:20)?
 Clayton also talks about the effect of Tom Brady signing with Tampa Bay (10:00) and with Arizona signing DeAndre Hopkins and a few other notable players, is the NFC West the strongest division in football (12:20)? Lastly, how will the Corona Virus crisis effect teams preparing for the upcoming NFL season (15:00) and will it have a lesser effect on veteran teams (16:20)? 
John Clayton helps us sort it all out on this week's Silvi Knows podcast.